5 Things About the Internet We're Thankful For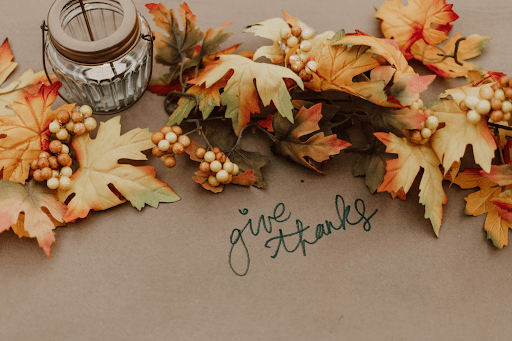 As Thanksgiving approaches, it's a time to reflect on the things we are grateful for in our lives. At Beehive Broadband, we believe that the internet has brought about tremendous positive changes, transforming the way we live, work and connect with others.
In the spirit of gratitude, we would like to take a moment to celebrate five things about the internet that we are truly thankful for. So, gather around the digital table as we express our appreciation for the wonders of the online world.
Boundless Knowledge at Our Fingertips:
The internet has unlocked an infinite world of knowledge and information, readily accessible to anyone with a connection. Gone are the days of spending hours searching through library card catalogs or flipping through encyclopedias. Today, a simple search query provides us with a wealth of information on any topic imaginable.
From educational resources to DIY tutorials and research papers, the internet has become a vast repository of knowledge, empowering us to learn, grow, and expand our horizons.
Connecting Loved Ones, Near and Far:
One of the most remarkable aspects of the internet is its ability to bring people closer together, regardless of distance. Social media platforms, messaging apps, and video calls have become invaluable tools for maintaining relationships with friends, family, and loved ones around the world.
The internet enables us to share moments, celebrate milestones, and offer support in real-time, bridging the gaps created by physical separation. This connectivity is a true blessing, especially during holidays like Thanksgiving when we yearn for meaningful connections with those we cherish.
Opportunities for Remote Work and Entrepreneurship:
The internet has revolutionized the way we work, opening up a world of remote job opportunities and entrepreneurial endeavors. With the rise of digital platforms and communication tools, individuals can now work from the comfort of their homes or any location with an internet connection.
Remote work provides flexibility, reduces commuting stress, and allows for a better work-life balance. Moreover, the internet has empowered countless individuals to start their own businesses, connecting them to a global customer base and leveling the playing field for aspiring entrepreneurs.
Unending Entertainment and Creativity:
Thanks to the internet, we are never short of entertainment options. From streaming platforms offering an extensive library of movies and TV shows to video-sharing platforms where creators can share their talent and creativity with the world, the internet has become a boundless source of amusement and inspiration.
Whether it's binge-watching a new series, listening to music on-demand, or exploring the diverse world of online content, the internet has made entertainment accessible, personalized, and diverse.
Empowering Education and Online Learning:
In this ever-evolving digital age, the internet has become a vital tool for education and online learning, revolutionizing the way we acquire knowledge. We are immensely grateful for the educational opportunities that the Internet brings to learners of all ages, transcending geographical barriers and expanding access to quality education.
The internet has made learning more engaging, interactive, and personalized. Online courses, tutorials, and educational platforms offer a wide range of subjects and disciplines, allowing individuals to pursue their interests and acquire new skills at their own pace. From academic courses to professional certifications and vocational training, the Internet provides a wealth of educational resources that can enhance career prospects and personal growth.
At Beehive Broadband, we are thankful to be a part of this digital revolution, connecting communities and enabling individuals to thrive in the online world. As you enjoy your Thanksgiving feast, take a moment to appreciate the wonders of the internet. Looking for a way to take advantage of everything the internet offers? Give one of our Beehive Broadband Connection Specialists a buzz at 844-390-3310 and get started on a fiber internet plan that works for you!
Areas we serve.
Utah
Bothwell, Brigham City, Bullfrog, Caineville, Callao, Cedar Highlands, Centerville, Clearfield, Enterprise, Erda, Eskdale, Gandy, Garrison, Gold Hill, Grantsville, Grouse Creek, Ibapah, Kelton, Kolob, Lake Point, Layton, Lehi, Lindon, Lofgreen, Lucin, Lynn, Marble Hill, Mantua, Midvale, Morgan, Mountain Green, Murray, Notom, Orem, Park City, Park Valley, Partoun, Payson, Perry, Petersen, Penrose, Pleasant Grove, Porterville, Providence, Rush Valley, Sandy Ranch, Skull Valley, SLC(Avenues), Snake Valley, Snowville, Stansbury, Stockton, Terra, Thatcher, Ticaboo, Tooele, Tremonton, Trout Creek, Vernon, Wendover, West Point, West Valley City, Woodland Hills
Nevada
Burbank, Deeth, Elko, Goshute, Independence, Marys River, Montello, Moor, Oasis, Pilot Valley, Pleasant Valley, Wells, West Wendover