Everything
You Need For Your Home
At Beehive Broadband, our services are crafted to help keep you moving without having to slow down for loading times. Find top-quality internet, phone and TV services that accommodate your busy lifestyle.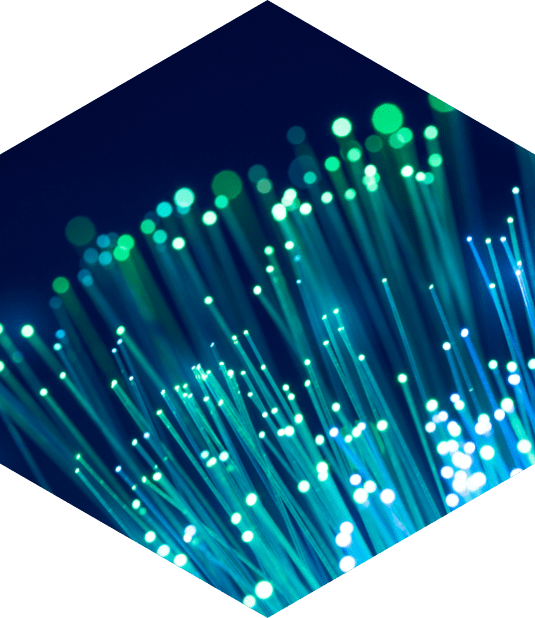 Fiber
When it comes to high-speed internet, you haven't seen anything yet. Fiber is the newest, fastest internet technology, outpacing DSL by the speed of light. Literally. The optical cable used to transmit Beehive Broadband's fiber internet reaches speeds up to 1 Gbps or 1000 Mbps today. The same cables will deliver speeds well beyond 1 Gbps in the future. Not only is fiber internet faster, it's more durable, reliable, and creates an overall better experience for the user.
With a fiber residential internet connection from Beehive Broadband, you can look forward to experiencing speeds up to 100x faster than most internet providers. Even better, there won't be the slow-down that often occurs with shared internet connections. Beehive Broadband also doesn't believe in data caps, so you can enjoy better streaming quality and faster downloading speeds in your home. Upload pictures and videos in a flash. Download music and files nearly instantaneously. Stream video or game online with no buffering or lag time.
Couple our crystal clear Digital Voice service and the ultimate in television entertainment, BEEtv, with your fiber and you have a winning combo that the whole family will love!
We're constantly expanding our network to reach more homes and businesses in the Western Utah and Eastern Nevada regions. Check to see if Beehive Broadband fiber is available in your area.
Hybrid Fiber-Coaxial
Our HFC (Hybrid Fiber-Coaxial) network leverages fiber to push high-speed data closer to each customer, reducing the noise and other common problems inherent in longer cable runs. This offers higher speed cable data connections to customer modems, comparable to our low- and mid-tier fiber packages.
HFC works through combining fiber optic and coaxial cables to carry the broadband data. Beehive installs the fiber optic cable to the cable operators' master headend and to the serving nodes in each neighborhood's hubsites. The nodes are where the coaxial cables reach to each resident's home or business on the network. The coaxial cable node can serve anywhere from 25 to 2,000 homes. It's a good alternative to completely replacing existing coaxial cables with new fiber-optic ones.
The Check My Address tool can help you see if Beehive Broadband cable is available at your address.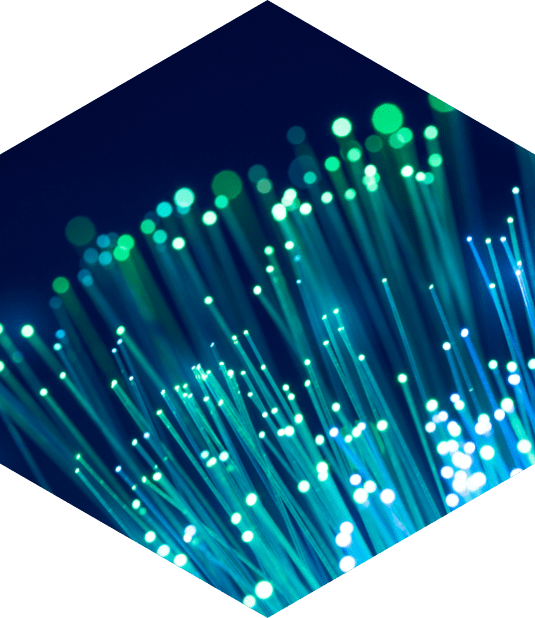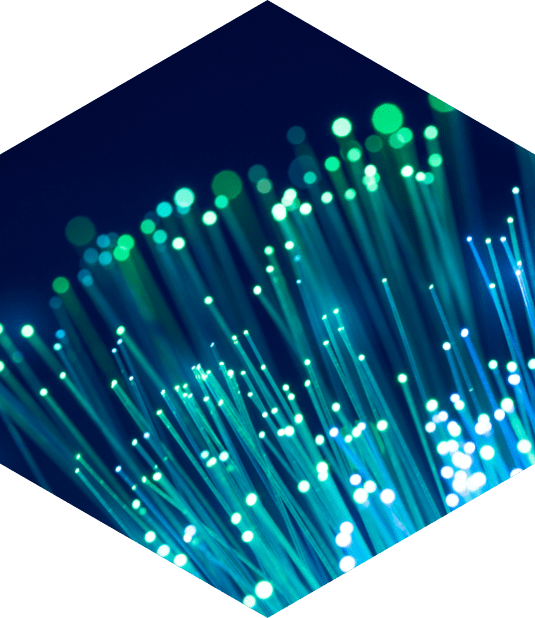 DSL
Think high-speed internet is out of reach because of where you live? Think again.
Beehive Broadband provides high-speed DSL internet connections in rural communities within Western Utah and Eastern Nevada. Ditch dial-up for faster, smoother DSL broadband with speeds up to 50Mbps down and 1.5Mbps up. All you need is a phone line from Beehive Broadband to be eligible for Beehive DSL.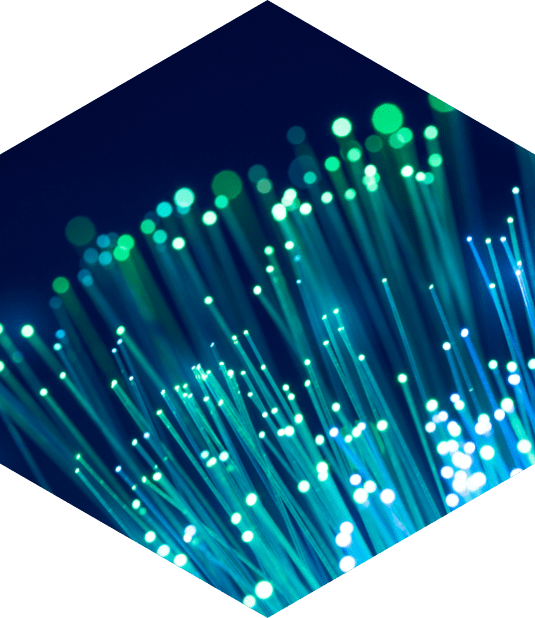 Data Caps
The term data cap is frequently used when talking about internet services. To help you understand exactly what Beehive Broadband means when we say we have no data caps here's a breakdown of what data caps are referring to. Data caps limit the amount of data you can use, either over a period of time — like a monthly data cap — or by limiting your bandwidth, which affects your internet speed. On occasion companies will limit both.
Each and every device connected to your internet service — computers, smartphones, TVs, game consoles, smart home devices like thermostats, refrigerators, doorbells and more — uses data and takes up a portion of your bandwidth. If a company is placing monthly caps or slowing your data down, it affects how well your devices work.
With Beehive Broadband's fiber, HFC and DSL internet, there are no data caps. You will never be charged for overages and you won't be arbitrarily slowed down. You'll never be restricted in how or when you can use your internet connection, giving you the freedom to do what you want online.
Have a question or concern?
Give us a buzz!
Contact Us
Areas we serve.
Utah
Bothwell, Brigham City, Bullfrog, Caineville, Callao, Cedar Highlands, Centerville, Clearfield, Enterprise, Erda, Eskdale, Gandy, Garrison, Gold Hill, Grantsville, Grouse Creek, Ibapah, Kelton, Kolob, Lake Point, Layton, Lehi, Lindon, Lofgreen, Lucin, Lynn, Marble Hill, Mantua, Midvale, Morgan, Mountain Green, Murray, Notom, Orem, Park City, Park Valley, Partoun, Payson, Perry, Petersen, Penrose, Pleasant Grove, Porterville, Providence, Rush Valley, Sandy Ranch, Skull Valley, SLC(Avenues), Snake Valley, Snowville, Stansbury, Stockton, Terra, Thatcher, Ticaboo, Tooele, Tremonton, Trout Creek, Vernon, Wendover, West Point, West Valley City, Woodland Hills
Nevada
Burbank, Deeth, Elko, Goshute, Independence, Marys River, Montello, Moor, Oasis, Pilot Valley, Pleasant Valley, Wells, West Wendover