Incentives that will make your experience
Even Sweeter
Find all of Beehive Broadband's sweet deals and currently running promotions below. Get the best offers to join the hive or upgrade your plan to include BEEtv or Digital Voice.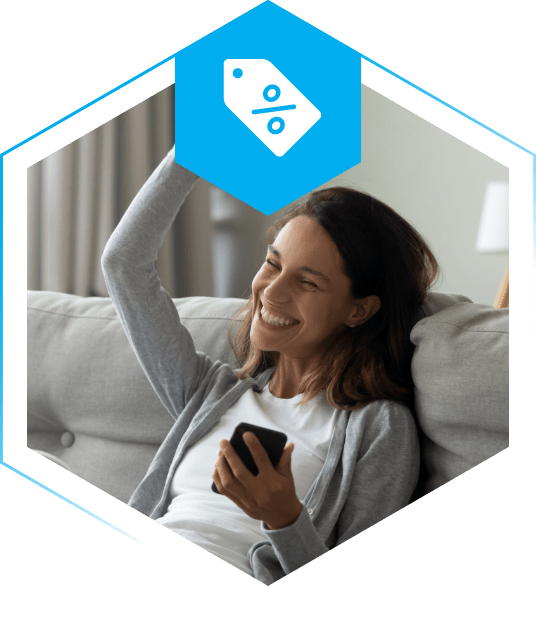 Want to be the first to know about what deals are happening?
Read our blog or follow us on social media!
Sweet Bundles
Already have Beehive Broadband? Receive $5 off your monthly internet bill when you bundle your internet service with BEEHIVE BEEtv or VOIP — for those who live in a VOIP accessible area. 
Refer a Neighbor
Have a friend or neighbor who wants to join the hive? Refer a Neighbor promotion is available to existing Beehive Customers that refers a "serviceable" neighbor or friend — the referral must be serviceable. Get 1 Free Month of internet service after your neighbor/friend's Beehive Broadband internet is installed.
New Utopia Customers
Do you live in Morgan or West Point and are a UTOPIA customer? Sign up as a NEW Beehive Broadband subscriber and get your first month of internet service free.
Contact us to take advantage of one of these amazing deals!
Areas we serve.
Utah
Brigham City, Bullfrog, Caineville, Callao, Cedar Highlands, Centerville, Clearfield, Erda, Eskdale, Gandy, Garrison, Gold Hill, Grantsville, Grouse Creek, Ibapah, Kolob, Lake Point, Layton, Lindon, Lofgreen, Lucin, Lynn, Midvale, Morgan, Mountain Green, Murray, Notom, Orem, Park City, Park Valley, Partoun, Payson, Perry, Pleasant Grove, Providence, Rush Valley, SLC(Avenues), Snowville, Stansbury, Stockton, Terra, Ticaboo, Tooele, Tremonton, Trout Creek, Vernon, Wendover, West Point, West Valley City, Woodland Hills
Nevada
Burbank, Elko, Marys River, Oasis, Pilot Valley, Pleasant Valley, Wells, West Wendover