When choosing a home phone provider, look no further than Beehive Broadband. Make the most out of your internet connection by opting for Digital Voice. Look forward to clear, strong connections for all your future phone calls.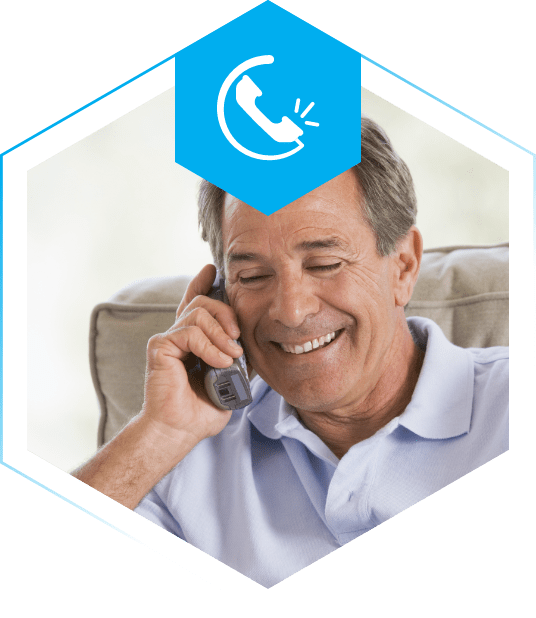 Digital Voice
Make the most of your dedicated fiber connection by adding our enhanced home phone service, Digital Voice, also known as VoIP (Voice over Internet Protocol). It's perfect for residents to take full advantage of their fiber internet at a better deal than most landlines.
Clear Audio
VoIP offers unsurpassed quality by converting calls into data that travels over your high-speed internet connection. The results are crystal-clear sound quality at a fraction of the cost compared to a traditional landline.
Enhanced Services
Our VoIP includes the following features: Caller-ID, Call-Waiting, Call-Waiting Caller-ID, Call Forwarding, 3-Way Calling, and many more at no additional cost.
Long Distance
For specific areas*, we also offer an "All-You-Can-Eat" long-distance plan that gives you free long distance when calling within the U.S. and Canada, plus unlimited local calling.
*Customers who live outside of designated areas will need to source their own long-distance provider. Contact us to find out if our long distance is available in your area.
Traditional Landline
We offer a more traditional phone service in rural areas of Utah and Eastern Nevada where service is delivered over fiber or, in a few areas, copper.
If you want to keep your existing phone number, you will need to complete a Letter of Authorization for Beehive to request the port from your current phone company.
Check to see if Beehive's home phone service, Digital Voice, is available in your area.
Phone FAQs
Have a question or concern?
Give us a buzz!
Contact Us
Areas we serve.
Utah
Bothwell, Brigham City, Bullfrog, Caineville, Callao, Cedar Highlands, Centerville, Clearfield, Enterprise, Erda, Eskdale, Gandy, Garrison, Gold Hill, Grantsville, Grouse Creek, Ibapah, Kelton, Kolob, Lake Point, Layton, Lehi, Lindon, Lofgreen, Lucin, Lynn, Marble Hill, Mantua, Midvale, Morgan, Mountain Green, Murray, Notom, Orem, Park City, Park Valley, Partoun, Payson, Perry, Petersen, Penrose, Pleasant Grove, Porterville, Providence, Rush Valley, Sandy Ranch, Skull Valley, SLC(Avenues), Snake Valley, Snowville, Stansbury, Stockton, Terra, Thatcher, Ticaboo, Tooele, Tremonton, Trout Creek, Vernon, Wendover, West Point, West Valley City, Woodland Hills
Nevada
Burbank, Deeth, Elko, Goshute, Independence, Marys River, Montello, Moor, Oasis, Pilot Valley, Pleasant Valley, Wells, West Wendover