Beehive Broadband Service Lingo – Terms to Know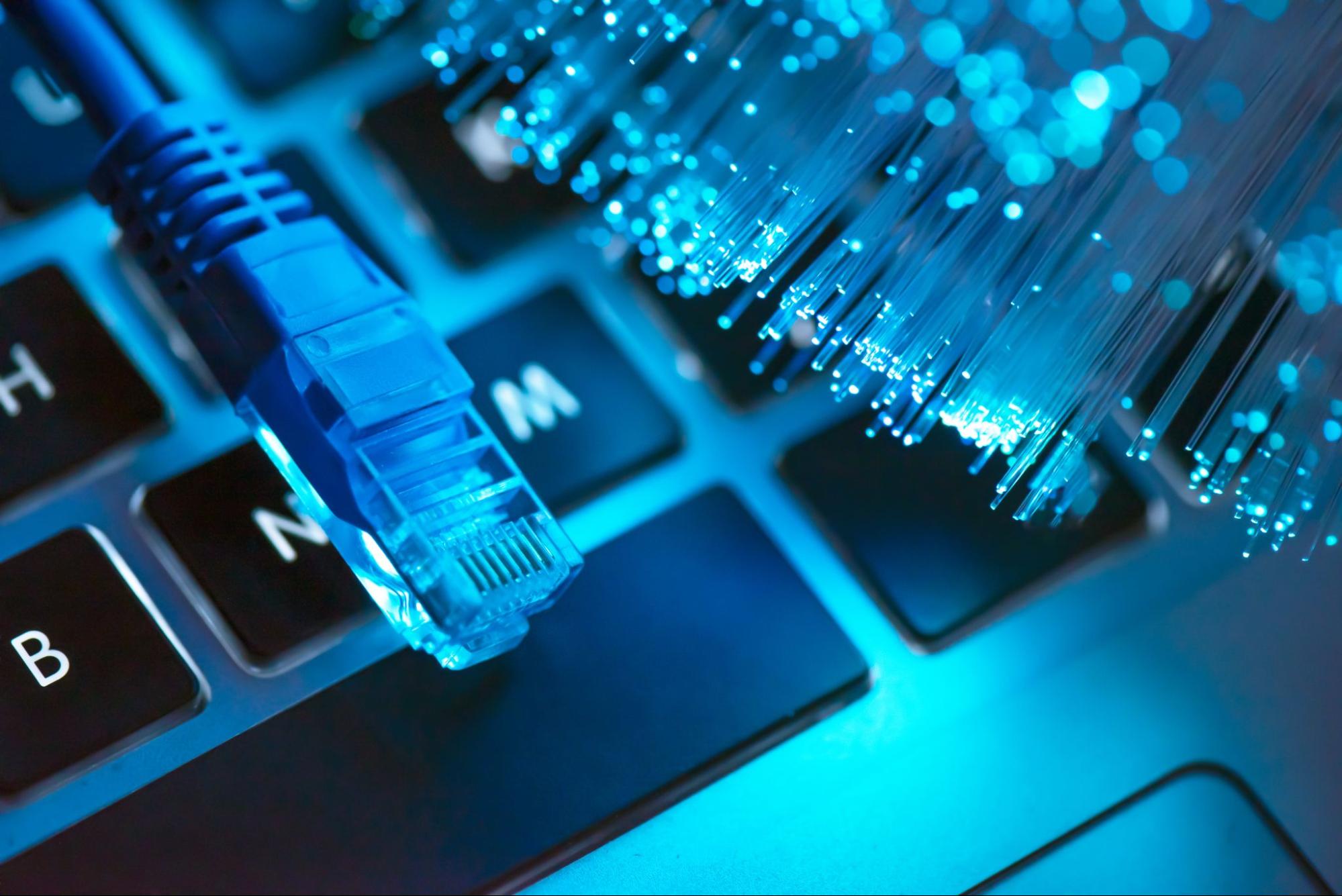 Have you ever had questions about terminology relating to the technical world we all now find ourselves living in?
At Beehive Broadband we want you to feel comfortable and confident when talking about your internet, TV or phone services. Some terminology can be confusing but don't worry, you're not alone.
Here are some basic terms to know when it comes to broadband lingo:
Bandwidth: Speed at which a network can transmit data across it
Broadband: Transmission of high speed data with an ability to simultaneously transport multiple signals and traffic types. The medium can be coaxial cable, optical fiber, radio (wireless), or twisted copper pair.
Fiber-optic network or internet: Transmission of information from one place to another by sending pulses of infrared light through an optical fiber. Fiber optic cables used to transmit the data for fiber internet can deliver speeds up to 1 Gbps or 1000 Mbps. The average DSL internet taps out around 6 Mbps. Not only is fiber internet faster, but it's also more durable, reliable and creates an overall better experience for the user.
Digital Subscriber Line (DSL): Provides digital data transmission over the copper telephone network.
Downstream/download speed: Speed at which the user's computer can receive data from the internet.
Gigabits per second: Measure of data speed. One gigabit equals one billion bits per second.
Megabits per second: Measure of data speed. One megabit equals one million bits per second.
Hybrid fiber of coaxial (HFOC): Leverages fiber internet to provide high-speed data closer to each customer, reducing the noise and other common problems inherent in longer cable runs. HFOC works by combining fiber-optic and coaxial cables to carry broadband data.
Data caps: Minimize the amount of data you can use, either over a period of time — like a monthly data cap — or by limiting your bandwidth, which affects your internet speed. However, when you're with Beehive Broadband you don't have to worry about data caps. You will never have to worry about charges for overages.
Fiber Pull: Conduit runs underground from the street up to your home. In order to install your fiber, our team needs to first pull a fiber cable from our nearest vault up to the home.
Prep Splice: All the underground work has been completed. Our team needs to splice the fiber leading up to your home to get light in order for your fiber optics to be active and work.
Drop construction: Construction is required. Our team needs to install a conduit from the nearest ped up the street to your home. This can be done by trenching or boring.
Boring drop construction: A machine to place conduit underground. This method is often used with high landscaping homes. It's also used when we need to run conduits under the streets or sidewalks.
Trenching: A small trench from the street up to your home to place the conduit needed for install.
Optical Network Terminal (ONT): Describes the electronics that convert the external fiber network to the customer's internal ethernet network. This device takes the place and function of what the modem served in the DSL or cable network.
Here are some terms and services that are good to be familiar with when it comes to being part of the Beehive Broadband community:
High-speed internet: When referring to high-speed internet, that simply means faster speeds and no lagging or buffering. High speeds also mean fiber optic internet which we offer at Beehive Broadband.
BEEtv: To have BEEtv you must have the Beehive Broadband fiber-optic internet plan. Then, you can add the channel package you want and gain access to streaming hundreds of channels and recording over 100 hours of DVR.
Watch TV Everywhere: Associated with BEEtv, you can get a free add-on option for Watch TV Everywhere (wTVE). Ultimately, this feature allows customers to have access to other apps like ESPN or ABCgo for free if they are included in your program package.
Digital phone service: Make Digital Voice part of your services. Also known as Voice over Internet Provider (VoIP), it's perfect for long-distance calls up to 3,000 minutes, Caller-ID, Call-Waiting, Call-Waiting Caller-ID, Call Forwarding, 3-Way Calling and many more.
Landline phone service: There are still many reasons to have a landline. Our package includes Call Waiting, Call Forwarding, and Caller ID, at no extra cost.
Have we cleared things up a bit? Hopefully, you now understand what your services are and how they benefit you or what services you're missing out on.
If you're still unsure about certain terms or services, give us a call at 844-390-3310 and a Beehive Broadband specialist will be happy to help.
Areas we serve.
Utah
Brigham City, Bullfrog, Caineville, Callao, Cedar Highlands, Centerville, Clearfield, Erda, Eskdale, Gandy, Garrison, Gold Hill, Grantsville, Grouse Creek, Ibapah, Kolob, Lake Point, Layton, Lindon, Lofgreen, Lucin, Lynn, Midvale, Morgan, Mountain Green, Murray, Notom, Orem, Park City, Park Valley, Partoun, Payson, Perry, Pleasant Grove, Providence, Rush Valley, SLC(Avenues), Snowville, Stansbury, Stockton, Terra, Ticaboo, Tooele, Tremonton, Trout Creek, Vernon, Wendover, West Point, West Valley City, Woodland Hills
Nevada
Burbank, Elko, Marys River, Oasis, Pilot Valley, Pleasant Valley, Wells, West Wendover