Creating Your Smart Home Starts with Broadband Internet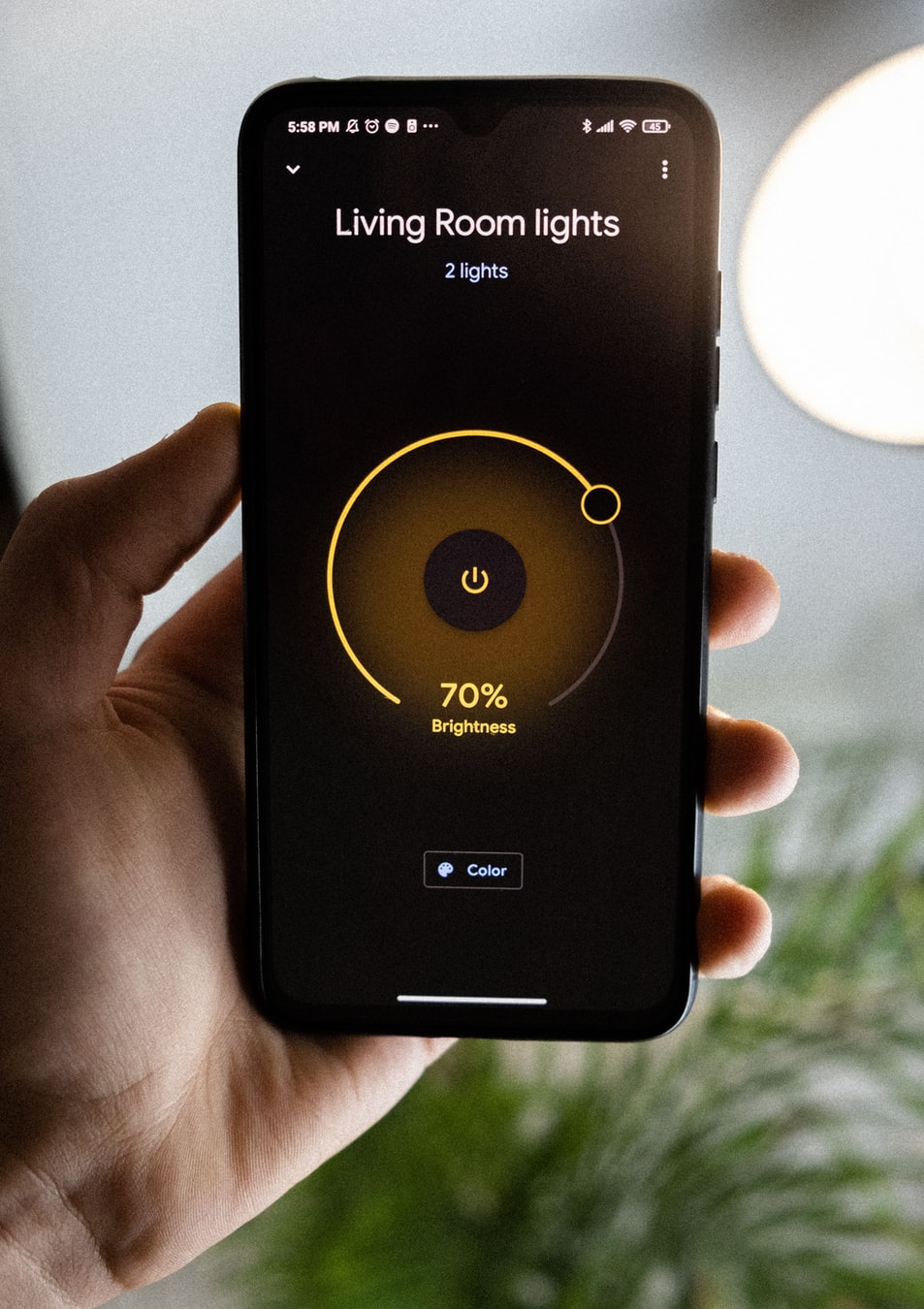 6:00 a.m. — your smartphone alarm goes off. Squinty-eyed, you roll over and slowly roll out of bed. Sunlight is streaming through the windows but you're still waking up from your sleepy slumber.
You slowly walk to the kitchen and start making your coffee  — key to your morning ritual. You walk back to your room and dim the smart lights as your eyes adjust to the brightness.
As you get ready for the day, you notice that the AC hasn't kicked on. You check the thermostat on your smartphone and remember that you turned the AC off last night. Quickly, you tap your screen to turn your cool air on.
As you begin to head out the door you use your smartphone to open the smart garage. Luckily, before you leave you remember your coffee. "Good, still warm," you whisper over the steaming mug. Stepping into the car you receive a notification from your smart doorbell, informing you that a package has just been delivered. "Yes, finally, my new shoes are here!" you exclaim.
Now you start the car and pull out. The garage door closes and your smart sprinklers turn off as the cool morning temperatures turn into a blistering hot day.
The day has just begun and you've already used several smart devices, many activated through your smartphone.
How does your internet connection stay so strong while using multiple smart devices?
With Beehive Broadband fiber optic internet of course. None of these high-tech smart devices would be possible to use without a proper broadband internet connection. When several devices are connected at once, broadband saves the day!
In the United States, households have an average of 13 devices connected and 88% have broadband internet (Parks Associates). According to research conducted by Parks Association, broadband connectivity is now considered the fourth utility for consumers. Broadband is now just as important as having a fridge, stove or microwave.
When computers, smartphones, smart TVs and smart speakers are all competing for bandwidth, broadband is the best option to keep every device running quickly. Homebuilders are discovering that homes must have a broadband feature to keep up with the innovations in modern smart homes.
When you're a part of the Hive at Beehive Broadband, having a modern home is possible with quick fiber internet. There's no need to worry about slowing your life down due to slow internet.
Our fiber internet is the fastest and newest internet technology, outpacing DSL by the speed of light. The fiber optic cables used to transmit the data for fiber internet can deliver speeds up to 1Gbps.
Here's what you can expect with Beehive Broadband's fiber internet:
Durability
Reliability
Easy and pleasant experience
Speeds up to 100x faster than most internet providers
No data caps
Can you picture it now? You could be one of many customers choosing to go smart when you join Beehive Broadband. With our fiber internet, the days of imagining your house being completely smart have arrived.
Patrice Samuels of Parks Associates said, "This growth in connected devices is fueled by the emergence of new product categories solving new problems in the home. With an increase in connectivity and connected devices, the technical landscape of the modern home is constantly evolving, and new homes must be designed with these changes in mind."
Is your home ready to be smart? If you aren't already a customer, make the first step in creating a modern smart home with Beehive Broadband internet today!
If you have questions about Beehive Broadband fiber optic internet visit our website or contact a Beehive Broadband Connection Specialist at 844-390-3310.
Areas we serve.
Utah
Brigham City, Bullfrog, Caineville, Callao, Cedar Highlands, Centerville, Clearfield, Erda, Eskdale, Gandy, Garrison, Gold Hill, Grantsville, Grouse Creek, Ibapah, Kolob, Lake Point, Layton, Lindon, Lofgreen, Lucin, Lynn, Midvale, Morgan, Mountain Green, Murray, Notom, Orem, Park City, Park Valley, Partoun, Payson, Perry, Pleasant Grove, Providence, Rush Valley, SLC(Avenues), Snowville, Stansbury, Stockton, Terra, Ticaboo, Tooele, Tremonton, Trout Creek, Vernon, Wendover, West Point, West Valley City, Woodland Hills
Nevada
Burbank, Elko, Marys River, Oasis, Pilot Valley, Pleasant Valley, Wells, West Wendover