What exactly goes into fiber internet installation?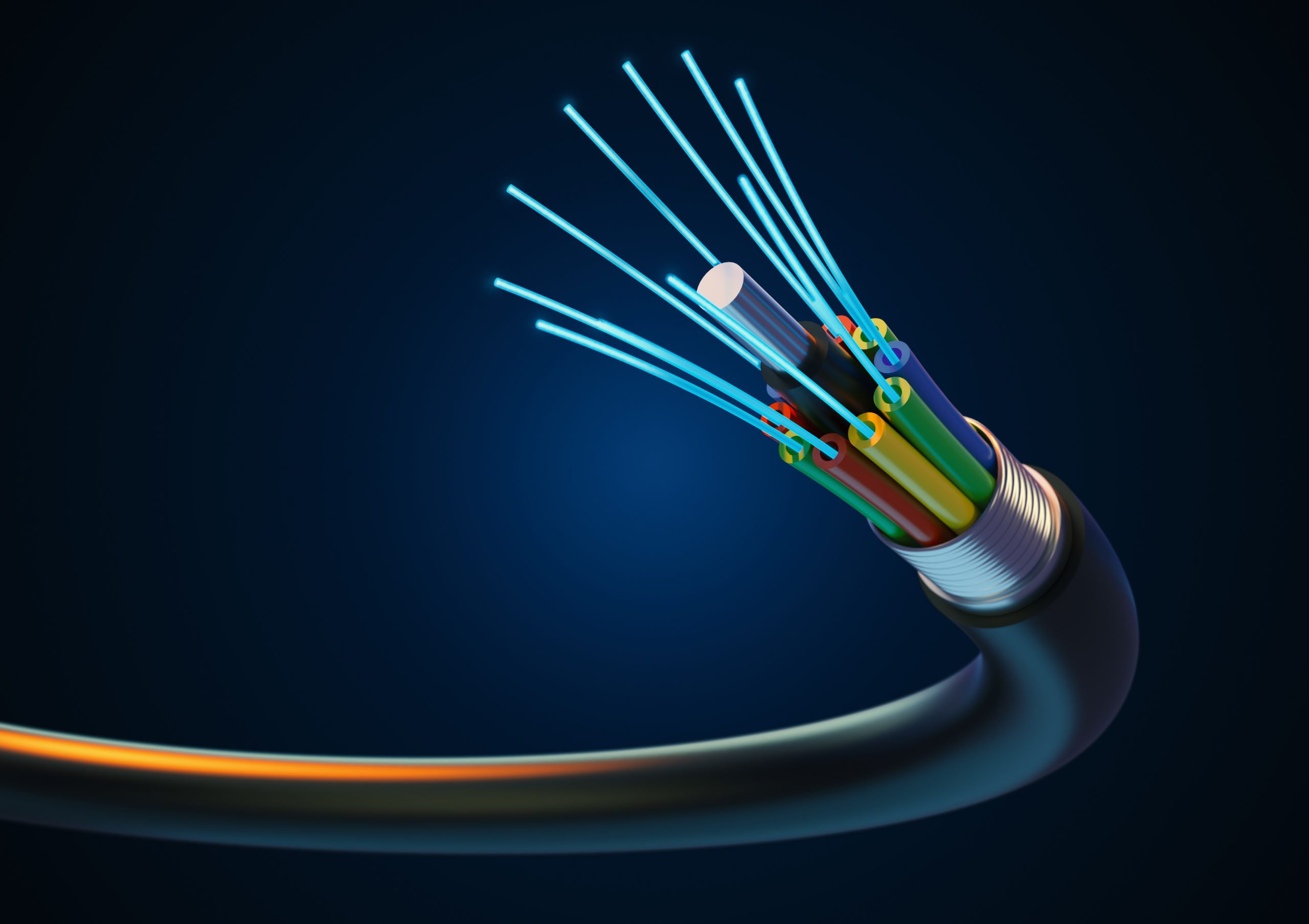 Are you looking into adding fiber to your home, but you're wondering what the installation process is? In this blog post, we'll guide you through a step-by-step process, answering the question: "How is fiber optic internet installed?" You'll discover what to expect during the installation journey. Get ready to unravel the magic of how we deliver the speed of light right to your fingertips!
Pre-Installation Assessment:
Before the installation process begins, our expert team conducts a thorough assessment of your property. We inspect the layout, determine the best entry point for the fiber-optic cable, and identify any potential obstacles or challenges. Our goal is to ensure a seamless installation experience that meets your specific needs.
External Cable Installation:
The first step in bringing fiber-optic internet to your home is the external cable installation. This step is completed without the homeowner needing to be present, but our crew will knock upon arrival to notify you that work is about to begin. Worried that this process will destroy your yard? Not to fear! We use horizontal directional drilling (HDD), so construction is kept almost entirely underground with minimal impact to the surface. Our goal is to leave your yard and landscape better than we found it.
Fiber Optic Cable Routing:
Next, we route the fiber-optic cables from the external connection point to the designated entry point in your home. This involves carefully threading the cables along predefined paths, such as underground conduits, utility poles, or existing wiring channels. Our technicians take meticulous care to ensure the cables are protected and concealed to maintain the aesthetics of your home.
After the cables have been pulled, our technicians tie the newly buried cables into Beehive's main network. This process of getting information from our fiber network to your home is called Fiber Splicing. This process activates your fiber optics and must be completed before we schedule your final home install.
Indoor Installation:
 When fiber splicing has been finished, we will reach out to schedule your internal installation so you can enjoy having lightning-fast fiber internet!  Typically service will be brought into your house at the same location that power enters your home.  From that point, a Beehive technician will install service within 50' of where the fiber enters your house. To optimize your fiber experience, Beehive recommends utilizing its High-End Router with Managed WiFi services!  
Testing and Activation:
Before we finalize the installation, we conduct thorough testing to guarantee the quality and reliability of your fiber-optic internet connection. This involves assessing the signal strength, performing speed tests, and verifying that all devices are properly synchronized. Once we are satisfied with the results, we activate your fiber-optic connection, and you're ready to experience the speed and efficiency of next-generation internet!
Connection to Devices:
Once the equipment is in place, our technicians can skillfully help you to connect your new fiber-optic connection to your devices. Beehive will install the optical network terminal (ONT)  and make sure that proper light levels are showing for the subscribed speed. They will then explain how to connect your devices to the internet. Our team ensures that all connections are secure and optimized for optimum performance.
Congratulations! You're now part of the ever-expanding Hive, where lightning-fast internet is just a click away. We hope this journey through the installation process has shed light on the meticulous planning, skillful execution, and dedication we invest in bringing fiber-optic internet cables into your home.
At Beehive Broadband, we're committed to revolutionizing the way you connect with the world. We strive to deliver the best possible internet experience by combining cutting-edge technology, exceptional customer service, and a passion for empowering our customers. Experience the magic of fiber-optic internet with Beehive Broadband and unlock a world of limitless possibilities right at your fingertips!
For more information or to schedule your home installation now, give our Beehive specialists a buzz at 844-390-3310.
Areas we serve.
Utah
Bothwell, Brigham City, Bullfrog, Caineville, Callao, Cedar Highlands, Centerville, Clearfield, Enterprise, Erda, Eskdale, Gandy, Garrison, Gold Hill, Grantsville, Grouse Creek, Ibapah, Kelton, Kolob, Lake Point, Layton, Lehi, Lindon, Lofgreen, Lucin, Lynn, Marble Hill, Mantua, Midvale, Morgan, Mountain Green, Murray, Notom, Orem, Park City, Park Valley, Partoun, Payson, Perry, Petersen, Penrose, Pleasant Grove, Porterville, Providence, Rush Valley, Sandy Ranch, Skull Valley, SLC(Avenues), Snake Valley, Snowville, Stansbury, Stockton, Terra, Thatcher, Ticaboo, Tooele, Tremonton, Trout Creek, Vernon, Wendover, West Point, West Valley City, Woodland Hills
Nevada
Burbank, Deeth, Elko, Goshute, Independence, Marys River, Montello, Moor, Oasis, Pilot Valley, Pleasant Valley, Wells, West Wendover