From Graham Bell to Digital Voice: the Evolution of the Home Phone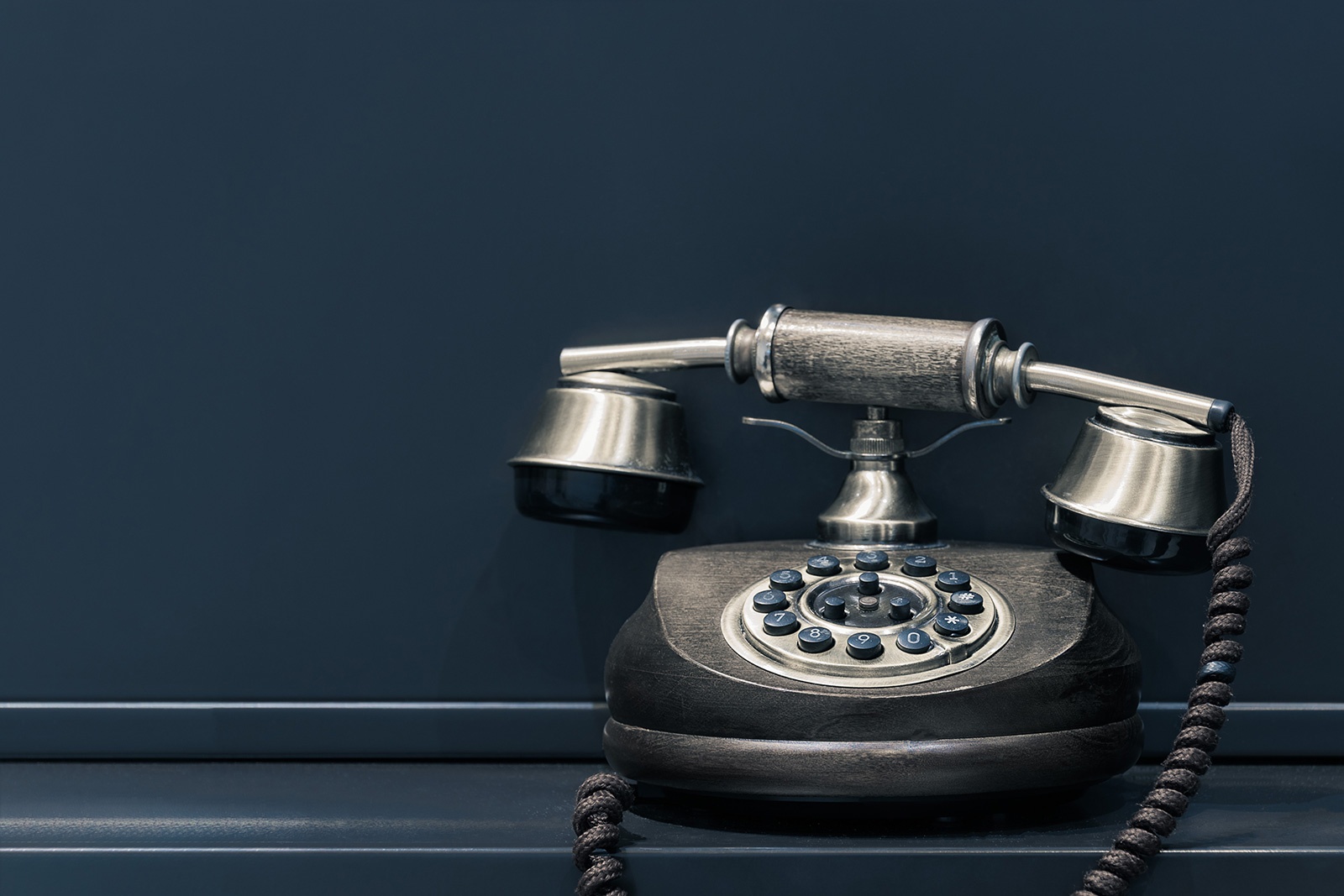 This month celebrates the 147th anniversary of the telephone. The evolution of the home phone is a story of innovation and progress, starting with Alexander Graham Bell's invention in 1876 and culminating in the home phone technology we use today. The landline has come a long way since its early days, and it has played an important role in shaping the way we communicate and connect with each other.
The First Phone
The first telephone, invented by Alexander Graham Bell, was a simple device that used an electromagnet to transmit voices over a wire. The first phone call was made on March 10, 1876, when Bell called his assistant in the next room and said "Mr. Watson, come here, I want to see you." This moment started a chain reaction that revolutionized the way people communicated and connected with each other. However, for the first fifty years of their existence, telephones were expensive and were rarely used in homes. 
The Rise of the Landline
As technology improved and the cost of production decreased, more and more people were able to afford a telephone in their residences. Rotary phones became popular after the turn of the century because users could speak into and listen from the same unit. In 1948, the 30 millionth phone was connected in the United States.
The home phone also played a major role in social change. It allowed people to connect with each other in ways that were never before possible. The home phone allowed people to stay in touch with family and friends, regardless of distance, and it played an important role in the development of communities and society as a whole.
The Home Phone Now
The home phone continued to evolve over the years, with the introduction of new features like call waiting, caller ID, voicemail, and call forwarding. Rotary dial phones evolved into push-button sets which in turn developed into cordless landlines. 
The rise of the internet also had a significant impact on the home phone, with the introduction of Voice over Internet Protocol (VoIP) technology. This allowed people to make phone calls using the internet, rather than traditional phone lines, which greatly increased the flexibility and affordability of phone service. Beehive's Digital Voice is a phone service that uses VoIP to provide you with consistently strong connections and crystal-clear sound quality. 
The home phone will always hold an important place in history as the first device that allowed people to speak to each other in real-time, no matter how far apart they were. The home phone helped to create a more connected world and played a crucial role in shaping the way we communicate and connect with each other today. For more information about Beehive's Digital Voice, call a Beehive specialist at 833-447-4244 or read more here.
Areas we serve.
Utah
Bothwell, Brigham City, Bullfrog, Caineville, Callao, Cedar Highlands, Centerville, Clearfield, Enterprise, Erda, Eskdale, Gandy, Garrison, Gold Hill, Grantsville, Grouse Creek, Ibapah, Kelton, Kolob, Lake Point, Layton, Lehi, Lindon, Lofgreen, Lucin, Lynn, Marble Hill, Midvale, Morgan, Mountain Green, Murray, Notom, Orem, Park City, Park Valley, Partoun, Payson, Perry, Petersen, Pleasant Grove, Porterville, Providence, Rush Valley, Sandy Ranch, Skull Valley, SLC(Avenues), Snake Valley, Snowville, Stansbury, Stockton, Terra, Ticaboo, Tooele, Tremonton, Trout Creek, Vernon, Wendover, West Point, West Valley City, Woodland Hills
Nevada
Burbank, Deeth, Elko, Goshute, Independence, Marys River, Moor, Oasis, Pilot Valley, Pleasant Valley, Wells, West Wendover