Keeping Your Family Safe Online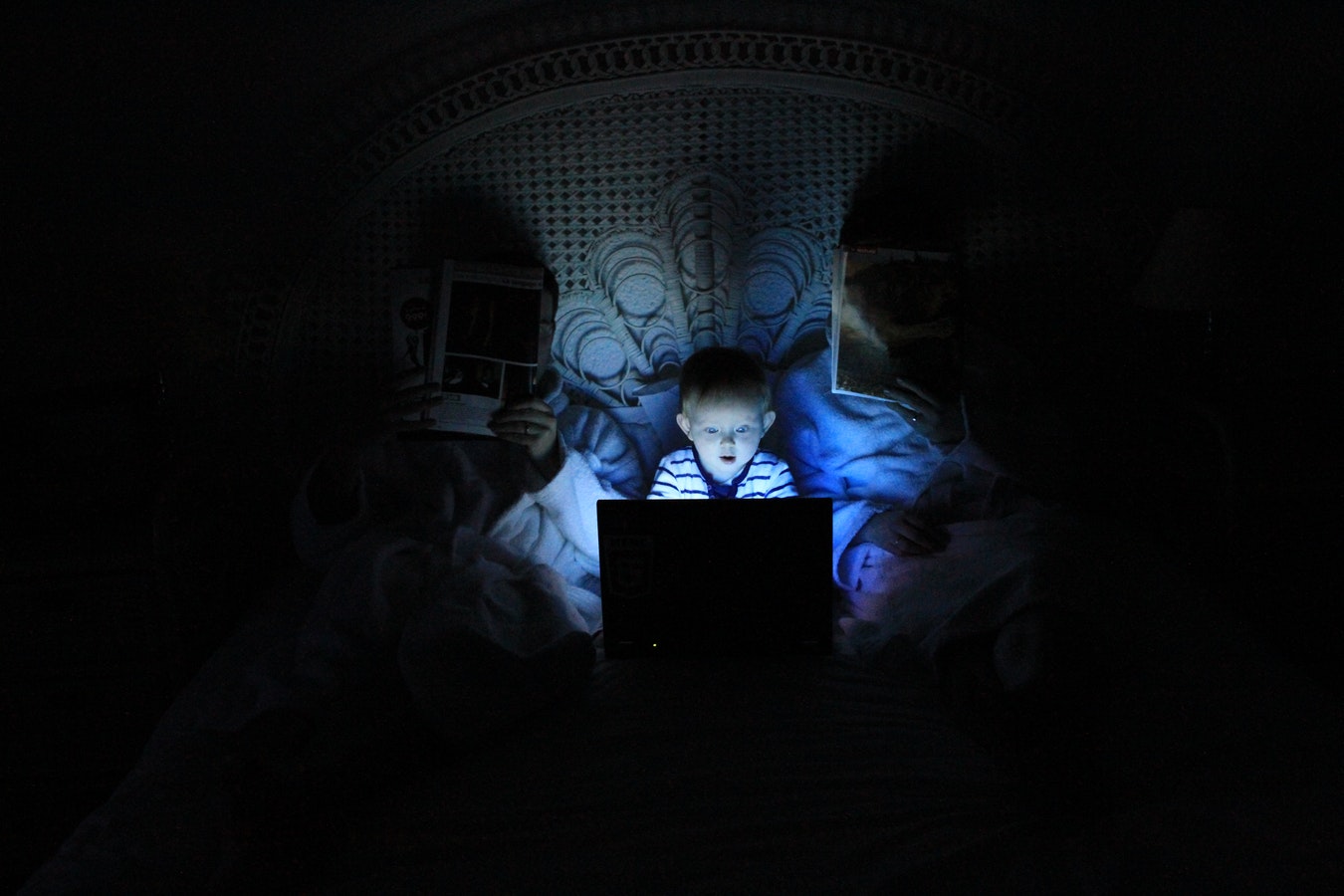 The internet has opened up a whole new world for us. It connects us to people, trends, and information. The online possibilities are endless. However, with such open access to information, we also put ourselves and our families at risk. We can be at risk for many reasons, from sharing our private details unknowingly, to our children accessing material that is not appropriate for their inquisitive minds, to meeting the wrong people, among other imperative dangers.  
Educating ourselves and our children about the possible menaces and threats that the internet has to offer and learning how to navigate it safely is vital. The following tips are a few ideas that could help keep your family safe online and your personal information private.
Tip 1 – Family Discussion
Before you give your children access to roam the World Wide Web, you should sit down with them and discuss internet safety. You should talk about issues such as:
Not giving out personal details

Creating strong passwords that don't include their names, date of birth, or any other personal information

Your expectations of the sites they should and shouldn't visit

Why they shouldn't open emails or download attachments from unknown sources
It's never too late to have the important discussion about internet safety with your children and to set boundaries even if they have already been using the internet for a while.
Tip 2 – Get Involved
Ask your children what sites they visit and who they follow on social media. Ask them to show you the games they play, and have them teach you. We don't always have the time to sit down and go through every app or website that our children are interested in, but if we have simple chats can go a long way. Knowing what your children actually do online, will at least give you a better understanding of what they are accessing.
Also, if your children are old enough to have social media accounts, follow them and their friends.  This could keep them cautious about what they publish online.
Tip 3 – Check Privacy Settings
If your children have social media accounts, they have the option to keep their accounts private. This means not just anybody can access their profiles, rather individuals need permission to follow each account. Make sure that all of your children's accounts are set as private and that they know who they can accept as a friend. The whole "stranger danger" saying might get a little old, but don't stop drumming it in.  
Tip 4 – Maintain Antivirus Software
Make sure that your antivirus software is up to date. New viruses are created daily and they can easily get into your system. For your antivirus software to work efficiently, you also need to ensure that your operating system is updated. Having the latest version of Windows or iOS can make your antivirus software more powerful.
Tip 5 – Parental Control
Parental control apps or programs are another options that you have to monitor your children's online activities. You can also limit their usage by using content filters that allow you to control what they can and cannot access. There are many parental control programs and apps, so it is wise to do some research before you select which is best for you. As a rough guide, however, the software that you choose should contain:
Per-user setting

Content filtering

Access scheduling

Social network monitoring

Remote management
Tip 6 – Use a Trustworthy Internet Provider
When you sign up with an internet provider, ask about for their privacy policies and security settings. Ask them if they have any parental control services and how you can work together to keep your family safe from any threats. Use your internet service provider as your ally; you'll get much better results.
Many internet service providers offer amazing services, but at Beehive Broadband, not only are we committed to providing your home with high-quality, high-speed broadband services but also we are committed to keeping your family safe online. To find out how we at Beehive Broadband can give you more control over your internet experience, contact us today.  
Areas we serve.
Utah
Bothwell, Brigham City, Bullfrog, Caineville, Callao, Cedar Highlands, Centerville, Clearfield, Enterprise, Erda, Eskdale, Gandy, Garrison, Gold Hill, Grantsville, Grouse Creek, Ibapah, Kelton, Kolob, Lake Point, Layton, Lehi, Lindon, Lofgreen, Lucin, Lynn, Marble Hill, Midvale, Morgan, Mountain Green, Murray, Notom, Orem, Park City, Park Valley, Partoun, Payson, Perry, Petersen, Pleasant Grove, Porterville, Providence, Rush Valley, Sandy Ranch, Skull Valley, SLC(Avenues), Snake Valley, Snowville, Stansbury, Stockton, Terra, Ticaboo, Tooele, Tremonton, Trout Creek, Vernon, Wendover, West Point, West Valley City, Woodland Hills
Nevada
Burbank, Deeth, Elko, Goshute, Independence, Marys River, Moor, Oasis, Pilot Valley, Pleasant Valley, Wells, West Wendover