The New, Improved BEEHIVE BEEtv — How it Works and Why You Need it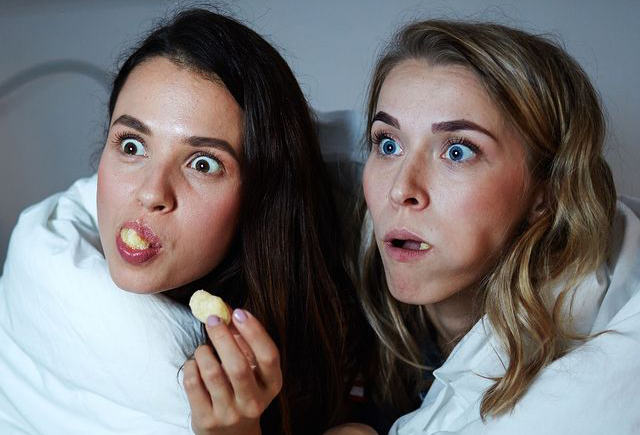 The future of television entertainment has been given a boost. The new and improved BEEHIVE BEEtv has some fantastic new features that Beehive Broadband fiber-optic internet users have access to if they add BEEHIVE BEEtv to their account.
Let's Paint the Picture
Your alarm goes off at 6:00 a.m. You roll out of bed, only half awake, and not feeling too excited about your busy day.
You get dressed, quickly grab a banana and head to the gym for a quick workout. You're feeling slow today so you decide to start with a walk on the treadmill. Suddenly, you remember where you left off on your favorite sitcom last night. It had just been getting really good.
You unlock your phone, open up the BEEHIVE BEEtv app, and because you remembered to set up your DVR recording you pick up right where you left off. Feeling a little more motivated and entertained, your walk turns into a run and before you know it it's time to get home and get ready for work.
As you get ready for the day you turn the TV on and look through a selection of morning news channels. Once you've picked one you start getting ready. As you rush off to work you remember that a new episode of another favorite show is coming on. The thought of this gets you through your last day of work before the weekend.
After work, your evening is filled with a few errands and appointments. As the night rolls on things seem to be taking a bit longer than expected. You're still at the grocery store and the time is quickly approaching for the airing of the new episode! Are you going to miss it?
As you're grabbing the last few things on your grocery list you remember that you have the BEEHIVE BEEtv DVR option. You immediately pull out your phone and set the recording. Before you head to the checkout you grab some ice cream. "Mmmm, perfect start to my weekend," you say to yourself.
Finally, you make it home after a day at the gym, work and errands. The day and week have felt long but you made it through. As you roll into bed with your ice cream and tablet, about to start the show you DVRed, you realize that BEEHIVE BEEtv kept you entertained, provided convenience and access to several TV options not only today but throughout the whole week.
Can you see it now? BEEHIVE BEEtv provides ways for you to watch on any compatible device, gives you several channels to choose from and gives you the convenience to watch whenever you want with DVR.
Let's dive deeper and explain more about what the BUZZ is about.
Watch BEEHIVE BEEtv on Any Compatible Streaming Device
Once you've added a channel package to your account you have access to watch television on any compatible streaming device. Most devices are compatible with BEEtv. Specific devices include iOS, Android, Amazon Firestick and KAON Box.
DVR your Favorite Shows
Not able to watch your favorite show when it airs? No problem! Use the DVR feature to record those episodes and watch them when it's convenient for you, whether that's from the comfort of your couch or on the go.
Each BEEtv package comes with 100 DVR hours. If you'd like more hours there's an option to upgrade to 300 or 500 hours of recording. We want your package to BEE convenient and helpful for you. With so many DVR hours available, along with the other new features, we accomplish that.
Watch TV Everywhere
When you sign up for BEEtv you get access to a free add-on option for Watch TV Everywhere (wTVE). Ultimately, this feature allows our customers to have access to other apps like ESPN or ABCgo for free if they are included in your program package.
Access this bonus feature by going to the wTVE site, have your account number ready and know that last name on your account. Register on the wTVE site by creating a username and password.
Once registered, you'll be able to use channel-specific apps you've downloaded as long as it's a channel included in your programming package. Don't forget to select Beehive Broadband from the list of providers once you log in to those apps.
Enjoy access to hundreds of channels at any time of day.
New Channel Lineup and Channel Lineup Features
Subscribers can now see all available features by channel. Viewing the features page helps you easily see whether or not a channel has fast forward, replay, out-of-home BEEtv or DVR options. Beehive offers up to 176 channels, so there will always be something on that you enjoy watching.
The Breakdown
Simply put, here's why BEEtv is the future of television entertainment:
Compatible on all major streaming devices
DVR up to 500 hours of your favorite shows
Get free access to other TV apps from channels included in your subscription
Binge the growing list of channels offered by BEEtv
Be part of the hive, where you can depend and trust our service
Join the Growing BEEHIVE BEEtv Hive
If you don't have a BEEtv account but use our fiber-optic internet, take advantage of the improvements made to BEEtv and join the growing hive of BEEHIVE BEEtv users.
Once you've signed up for BEEtv simply visit beetv.beehive.net to stream online. Then you can discover the conveniences and new channels included with BEEtv.
If you have any other questions about the BEEHIVE BEEtv visit our FAQ's page or contact a Beehive Broadband Connection Specialist at 800-615-8021.
After you've added a BEEHIVE BEEtv package to your account, don't forget to download the new BEEtv app for iOS or Android.
Areas we serve.
Utah
Brigham City, Bullfrog, Caineville, Callao, Cedar Highlands, Centerville, Clearfield, Erda, Eskdale, Gandy, Garrison, Gold Hill, Grantsville, Grouse Creek, Ibapah, Kolob, Lake Point, Layton, Lindon, Lofgreen, Lucin, Lynn, Midvale, Morgan, Mountain Green, Murray, Notom, Orem, Park City, Park Valley, Partoun, Payson, Perry, Rush Valley, SLC(Avenues), Snowville, Stansbury, Stockton, Terra, Ticaboo, Tooele, Tremonton, Trout Creek, Vernon, Wendover, West Point, West Valley City, Woodland Hills
Nevada
Burbank, Elko, Marys River, Oasis, Pilot Valley, Pleasant Valley, Wells, West Wendover