Ways to save money with Beehive Broadband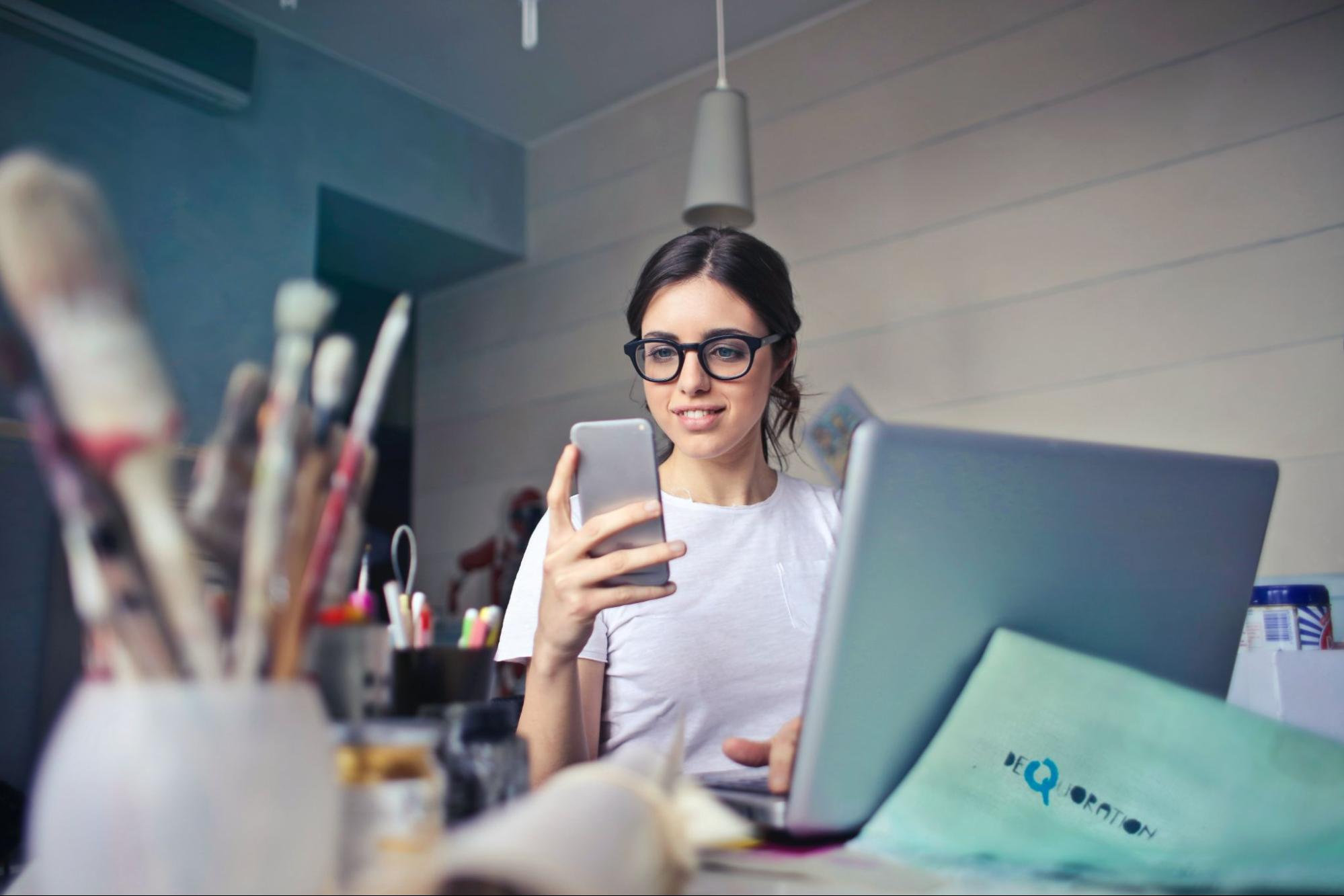 One of the greatest things about modern times is the ability we have to connect with people all over the world at any time. With telephone service and high-speed internet, it's easy for anyone to connect with their friends, coworkers or loved ones. At Beehive Broadband, we believe that everyone should have easy access to phone or internet service, no matter their financial situation. That's why Beehive Broadband participates in the Lifeline Assistance Program and the Affordable Connectivity Program
What is the Affordable Connectivity Program?
The Affordable Connectivity Program is a government program to help low-income households acquire affordable internet. Enrolling in this program provides a discount of up to $30 per month toward internet service for eligible households and up to $75 per month for households on qualifying Tribal lands. This program is available for Beehive Broadband customers in all service areas. To qualify for this program, a household income should be at or below 200% of the Federal Poverty Guidelines, or a member of the household should be enrolled in one of the various federal assistance programs. For more information or to enroll, visit https://www.fcc.gov/acp.
What's the Lifeline assistance program?
Established in 1985, the Lifeline assistance program is a government benefit program that provides discounted phone service to eligible low-income subscribers. With the Lifeline assistance program, eligible subscribers can receive a discount of up to $9.25 off of their monthly bill. You can also qualify for up to $25 in added support if you're a low-income subscriber living on Tribal Lands.
How do I know if I qualify?
The National Lifeline Assistance Program is available to Beehive Broadband customers that live in these Utah cities: Bullfrog, Caineville, Callao, Cedar Highlands Eskdale, Gandy, Garrison, Gold Hill, Grouse Creek, Ibapah, Kolob, Lofgreen, Lucin, Lynn, Notom, Park Valley, Partoun, Rush Valley, Terra, Ticaboo, Trout Creek, Vernon and Wendover.
In Nevada, these cities are Burbank, Ibapah, Marys River, Oasis, Pilot Valley, Pleasant Valley and West Wendover. Customers from these areas are required to have phone service as part of their package with Beehive, but it does not come with long-distance services
Generally, you can qualify for Lifeline if your annual income is 135% or less than the Federal Poverty Guidelines. For example, if you live in a two-person household and your annual income is under $24,719, you would be eligible for Lifeline. You can also qualify if you already participate in a variety of other government assistance programs, like Medicaid or Federal Public Housing Assistance. For full details on qualifications, visit https://www.lifelinesupport.org/do-i-qualify/
How do I apply?
You can apply online now at https://nv.fcc.gov/lifeline. Some applicants may need to provide additional proof of eligibility by uploading documents such as a recent tax return or proof of enrollment in a government assistance program. Once you start the application, you'll have 45 days to finish it. Once you are certified for Lifeline benefits, call or email Beehive Broadband and we will add those discounts to your account. Subscribers will need to re-apply for Lifeline benefits every year. If you don't renew your benefits in time, you'll be de-enrolled from the assistance program. For more information about the application process, visit https://www.fcc.gov/lifeline-consumers
Interested in getting assisted phone or internet service? Give our Beehive Broadband Connection Specialists a buzz at 844-390-3310 for any questions you might have.
Areas we serve.
Utah
Brigham City, Bullfrog, Caineville, Callao, Cedar Highlands, Centerville, Clearfield, Erda, Eskdale, Gandy, Garrison, Gold Hill, Grantsville, Grouse Creek, Ibapah, Kolob, Lake Point, Layton, Lindon, Lofgreen, Lucin, Lynn, Midvale, Morgan, Mountain Green, Murray, Notom, Orem, Park City, Park Valley, Partoun, Payson, Perry, Pleasant Grove, Providence, Rush Valley, SLC(Avenues), Snowville, Stansbury, Stockton, Terra, Ticaboo, Tooele, Tremonton, Trout Creek, Vernon, Wendover, West Point, West Valley City, Woodland Hills
Nevada
Burbank, Elko, Marys River, Oasis, Pilot Valley, Pleasant Valley, Wells, West Wendover