What is Phishing and How to Avoid it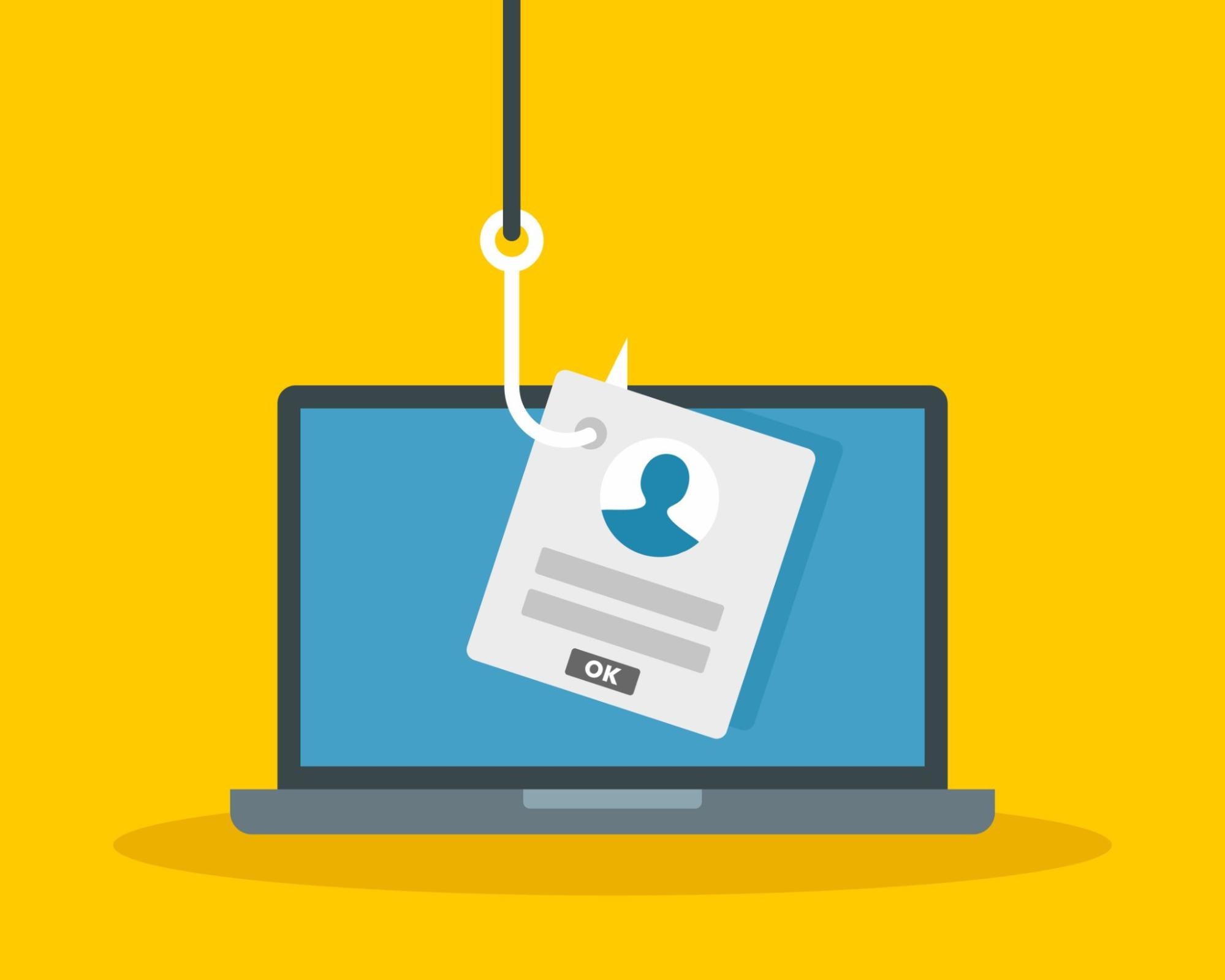 "Just keep phishing, just keep phishing, just keep phishing,"" is what cybercriminals sing to themselves everyday.
But what is phishing? Phishing.org explains it as "a cybercrime in which a target or targets are contacted by email, telephone or text message by someone posing as a legitimate institution to lure individuals into providing sensitive data such as personally identifiable information, banking and credit card details and passwords. The information is then used to access important accounts and can result in identity theft and financial loss."
To put it simply, phishing is criminals fishing for your personal information through email, a website, text or phone. Unfortunately, this happens all too often and can result in stolen personal information.
How do you know if an email, text, or phone call is a phishing attack?
Here are some tips:
If you receive any messages claiming you've won something like a phone, a lottery, or trip to Cancun, it's probably a scam. Don't click on it
If the message says you have minutes to act before a sale is over or they are requesting personal information and if you don't send it your account will be closed, it's most likely a scam. If the message indicates urgency, don't react
Look for misspelled words in email subjects or hyperlinks. One little misspelling could lead to something much different than you thought
If you ever see an email with an attachment that you weren't expecting, don't open it. Oftentimes opening it can lead to ransomware or another virus
If the message seems unusual, out of the ordinary or suspicious, don't respond or open anything
Following these tips could save you the hassle of dealing with phishers and having your personal information stolen. It can be very difficult to identify phishing at times but if it seems suspicious, don't react and don't click on anything. It's always better to be safe than sorry instead of finding out that your information has been stolen.
How can you avoid phishing?
Here are some tips:
Think before you click! If it seems suspicious, don't click and go directly to the website to look at the information. Clicking on any link could lead to viruses on your phone, tablet or computer
Anti-phishing toolbars can be customized in your internet browser. Toolbars help run quick checks on sites you're visiting and compare them to known phishing sites. If you come across a skeptical sight the toolbar will warn you
Sign up to get monthly statements from you financial accounts so you can watch for fraudulent transactions
Keep your browser up-to-date. Not updating your browser regularly means phishers can more easily release security loopholes
When pop-ups are featured on a website, don't click on the cancel buttons, click on the small "x" instead. All too often the cancel button leads to a phishing site
Never give out personal information unless you've called the company or you know who you're talking to from the company
Invest into an antivirus software. It helps guard you from technology workarounds and loopholes. Firewall protection prevents access to malicious files by blocking them
Apply these suggestions when looking for ways to avoid phishers. Luckily, there are options to help you avoid them.
Don't Let Phishers Keep Phishing
Guard yourself against these cybercriminals. Don't let your personal information be stolen. Take action and avoid being involved in a scam.
Remember that phishing scams can happen with your credit cards, bank, email, on a website, a text or suspicious phone call. Be aware, stay cautious and you'll be able to stay clear of phishing cybercriminals.
Areas we serve.
Utah
Brigham City, Bullfrog, Caineville, Callao, Cedar Highlands, Centerville, Clearfield, Erda, Eskdale, Gandy, Garrison, Gold Hill, Grantsville, Grouse Creek, Ibapah, Kolob, Lake Point, Layton, Lindon, Lofgreen, Lucin, Lynn, Midvale, Morgan, Mountain Green, Murray, Notom, Orem, Park City, Park Valley, Partoun, Payson, Perry, Rush Valley, SLC(Avenues), Snowville, Stansbury, Stockton, Terra, Ticaboo, Tooele, Tremonton, Trout Creek, Vernon, Wendover, West Point, West Valley City, Woodland Hills
Nevada
Burbank, Elko, Marys River, Oasis, Pilot Valley, Pleasant Valley, Wells, West Wendover