Why Summer Is The Best Season For Families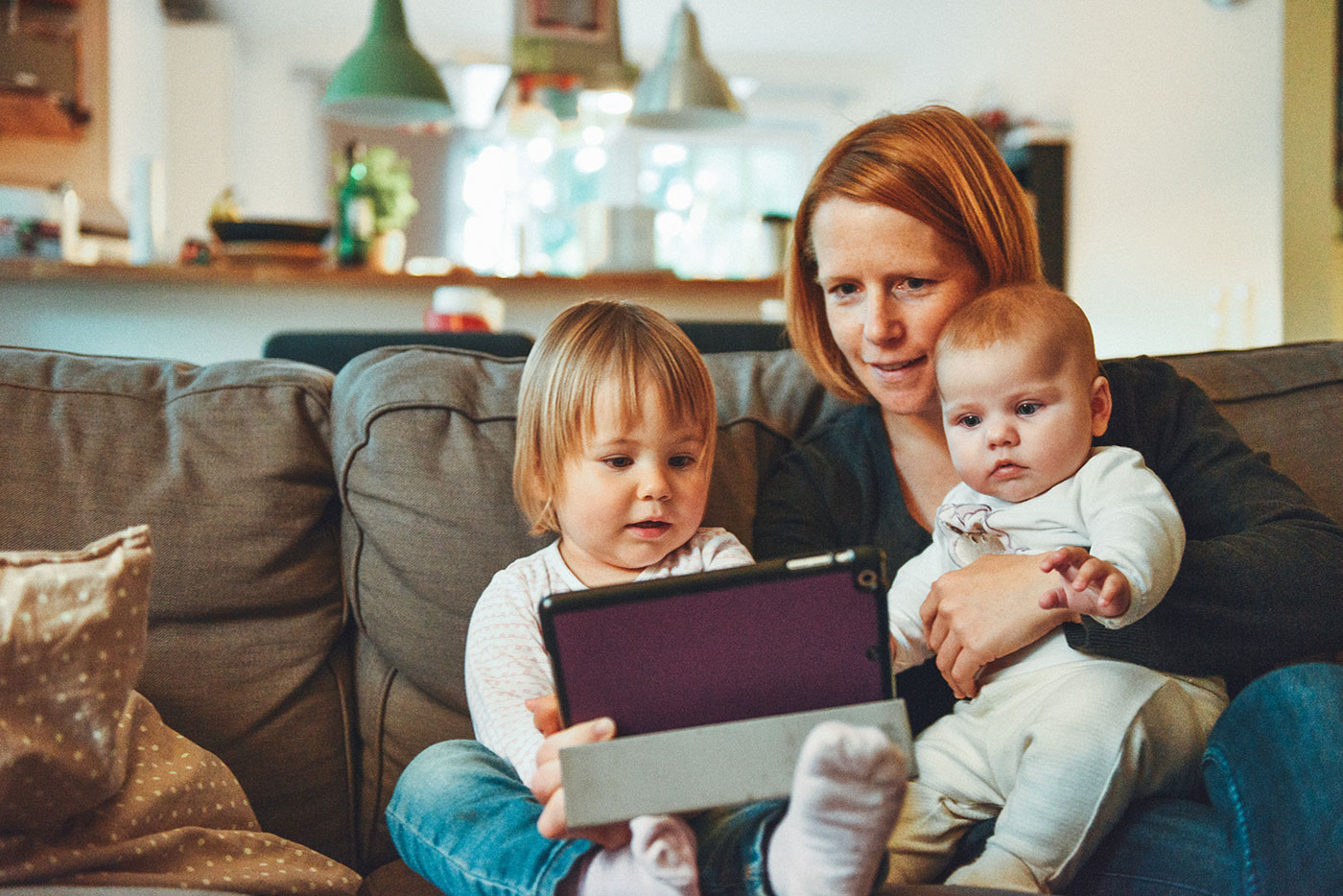 When most people think of summer they think of warmer weather, beach vacations and a break from school. With all these fun plans in place, there is still time spent hanging out at home. Parents, think about the times you hear the words, "I'm bored" or "there's nothing to do." These phrases can be minimized. At Beehive Broadband, we believe that summer is the best season for families to enjoy quality time together, doing the things they love. So, let's shell-abrate good times and tan lines and have an incredible summer with the fam! What do you say?
Need ideas for fun family activities to enjoy this summer? We've got you covered.
Family movie night — with a twist

Who doesn't love a classic family movie night? Grab blankets, some treats and head to your designated spot on the couch for an incredibly cozy night in. Feeling a bit more adventurous? Take it outside! Yes, you heard me. Gather family and friends, chairs, blankets, treats and head to the backyard. Set up a projector and enjoy a movie under the stars. This is an activity everyone will be excited about. Worried your internet connection won't be strong enough to power the backyard activities? With Beehive Broadband, you have the internet strength you need to sit back and relax without worrying about the small loading circle making an appearance.
Watch your favorite sports team/players

"Game, set, match." "Incredible defense!" "Woah, that's a home run!" Whatever sport you are watching and whatever phrase that's being yelled at your TV, sports are a great way to create wholesome, family bonding. Spending time watching some of the greatest players in the game is inspiring. And with BEEtv, you can watch the sport of your choice while cheering on your favorite players all summer long. Once you've learned how a pro does it, grab the kids, a baseball and head to the park to practice your skills. This is a recipe for endless hours of entertainment.
Enjoy some friendly competition

Take some time to cool down with some indoor games. Grab the game console, boot up Mario Kart and race through Shy Guy Beach or pull out the Dance Dance Revolution mat and get your dancing shoes on. Play for fun or make things interesting and put ice cream on the line. Don't worry about lag time or disconnecting when you use Beehive Broadband. Hours of amusement are awaiting your family through a variety of interactive video games. What ones would your family love?
"Hey Alexa, play Dancing Queen by ABBA"

Spice things up this summer by playing your family's favorite songs and dancing around the house together. This makes any chore more bearable and is a quick and easy thing to do if the kids are reciting their favorite "I'm bored" chant. Music lifts spirits, inspires creativity and makes people laugh. Parents are sure to learn some dance moves from their children and as much as they might not like to admit it, children might be able to learn a thing or two from their parents as well.
The summer is exciting and the opportunities are endless. Whether cheering on your favorite team or jamming out to Justin Beiber, create family bonding moments all season long. Moments so fun and exciting that your kids might even miss you when they go back to school. So what are you waiting for? Take these ideas and create your own family bucket list for this summer!
Not sure if you have the internet connection to support all these fun activities? Give a Beehive Broadband Connection Specialist a buzz at 844-390-3310 for any questions you might have or to get started on an internet plan that works for you.
Areas we serve.
Utah
Bothwell, Brigham City, Bullfrog, Caineville, Callao, Cedar Highlands, Centerville, Clearfield, Enterprise, Erda, Eskdale, Gandy, Garrison, Gold Hill, Grantsville, Grouse Creek, Ibapah, Kelton, Kolob, Lake Point, Layton, Lehi, Lindon, Lofgreen, Lucin, Lynn, Marble Hill, Mantua, Midvale, Morgan, Mountain Green, Murray, Notom, Orem, Park City, Park Valley, Partoun, Payson, Perry, Petersen, Penrose, Pleasant Grove, Porterville, Providence, Rush Valley, Sandy Ranch, Skull Valley, SLC(Avenues), Snake Valley, Snowville, Stansbury, Stockton, Terra, Thatcher, Ticaboo, Tooele, Tremonton, Trout Creek, Vernon, Wendover, West Point, West Valley City, Woodland Hills
Nevada
Burbank, Deeth, Elko, Goshute, Independence, Marys River, Montello, Moor, Oasis, Pilot Valley, Pleasant Valley, Wells, West Wendover