Three Tips To Make This Year's Super Bowl Party Legendary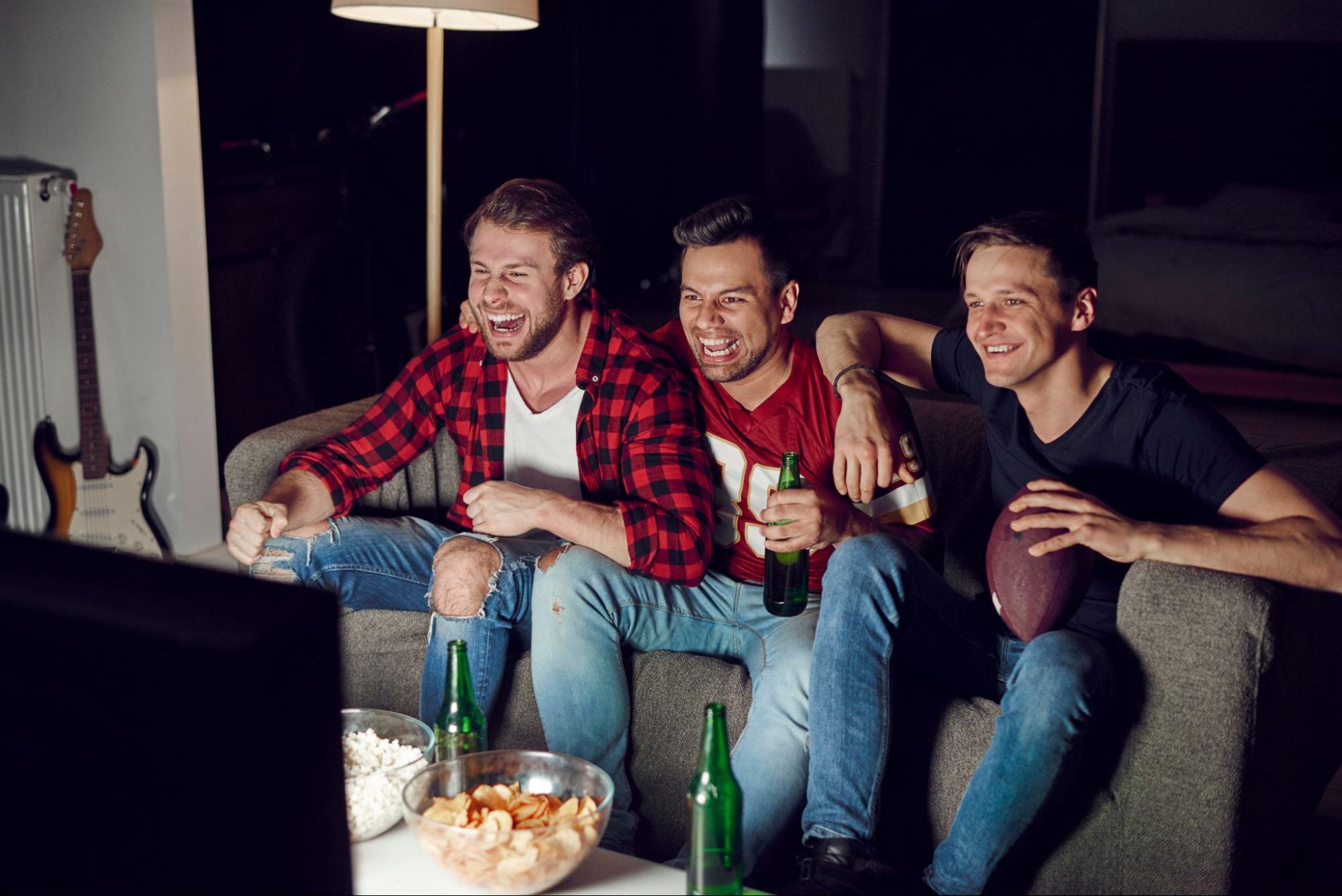 It's almost time for the most anticipated sports event of the year — filled with hilarious commercials, captivating performances, and plays that will have you on the edge of your seat. That's right, the Super Bowl is right around the corner. Since not everyone can make the trip down to Phoenix to see the game in person, most people will be watching the big game surrounded by their closest friends in their own homes.
That means it's time to start planning the most legendary Super Bowl party ever, complete with mouthwatering food, exciting company and crystal-clear television service. Here are some of our tips to make your Super Bowl party truly memorable.
Stock Up on Snacks
The Super Bowl is one of the biggest snacking days of the year. In fact, on Super Bowl Sunday, sports fans across America consume 12.5 million pizzas, 11.2 million pounds of potato chips and over a billion chicken wings while watching the big game. Super Bowl snacks should be casual, crowd-pleasing, and easy to eat. Want to ditch the takeout and make some snacks at home? Try making these simple Make-Ahead Sandwich Rolls or these addicting Pigs in a Blanket with Spicy Hot Dip that will have your guests clamoring for more.
Try a Super Bowl Party Game
Make your party truly memorable this year by playing a watch-along game with your guests. There are plenty of diy Super Bowl games to create and play during the big game. Try a round of commercial bingo and see who's paying attention to those legendary ads between plays. Raise the stakes of your party a bit and take bets on the winning team, the final score, the songs sung at halftime or anything else you can think of!
Make Sure Your TV Service is Top-Notch
No Super Bowl game should be watched with subpar TV service. Fortunately, BEEtv is your go-to provider for high-definition television. Here are some of the features of BEEtv that you can use to make your Super Bowl experience memorable.
BEEtv provides crystal-clear high-definition TV, providing such good image quality you'll feel like you're sitting at the State Farm Stadium in Phoenix.
Every BEEtv package comes with 100 DVR hours, so you can rewatch your favorite plays and commercials over and over again.
A variety of channel packages let you watch the big game on FOX and up-to-date commentary and coverage on ESPN and NFL Redzone.
BEEtv is compatible with most streaming devices like iOS, Android, Apple TV, Amazon Firestick and KOAN Box. Wherever the party is this year, you'll come prepared.
The features page helps you easily see whether a channel has fast-forward, replay, out-of-home BEEtv or DVR capabilities, so you can pick the best channel for game day.
Don't settle for spotty streams or difficult providers when it comes to the Super Bowl. BEEtv is the television of the future. To learn more about the benefits of BEEtv, take a look at this blog post.
With BEEtv, you'll have the perfect resource for an unforgettable Super Bowl party. Now all you have to worry about is who's bringing the pizza and nachos. For more information about BEEtv, call 833-447-4244 or read more here.
Areas we serve.
Utah
Bothwell, Brigham City, Bullfrog, Caineville, Callao, Cedar Highlands, Centerville, Clearfield, Enterprise, Erda, Eskdale, Gandy, Garrison, Gold Hill, Grantsville, Grouse Creek, Ibapah, Kelton, Kolob, Lake Point, Layton, Lehi, Lindon, Lofgreen, Lucin, Lynn, Marble Hill, Mantua, Midvale, Morgan, Mountain Green, Murray, Notom, Orem, Park City, Park Valley, Partoun, Payson, Perry, Petersen, Penrose, Pleasant Grove, Porterville, Providence, Rush Valley, Sandy Ranch, Skull Valley, SLC(Avenues), Snake Valley, Snowville, Stansbury, Stockton, Terra, Thatcher, Ticaboo, Tooele, Tremonton, Trout Creek, Vernon, Wendover, West Point, West Valley City, Woodland Hills
Nevada
Burbank, Deeth, Elko, Goshute, Independence, Marys River, Montello, Moor, Oasis, Pilot Valley, Pleasant Valley, Wells, West Wendover